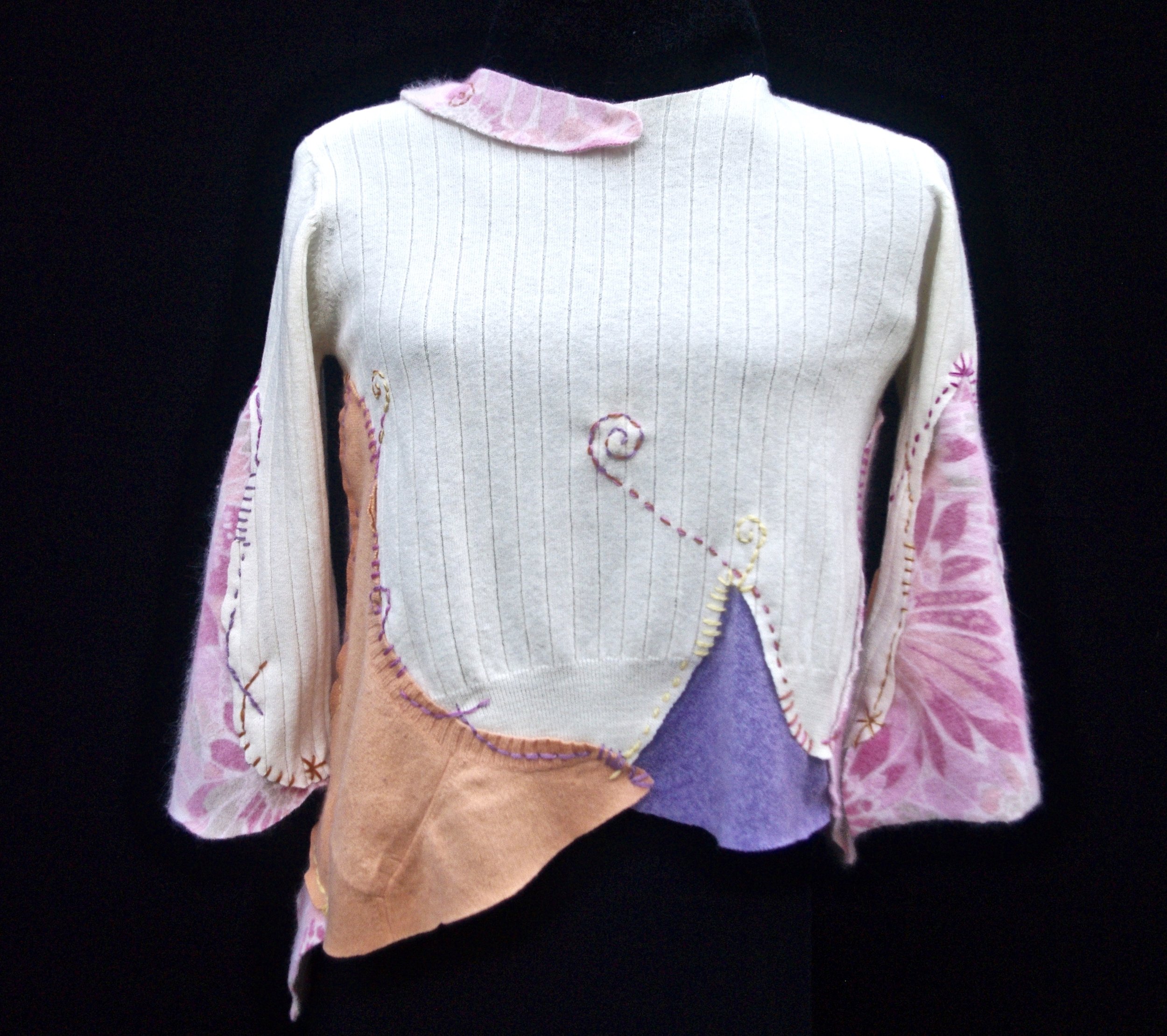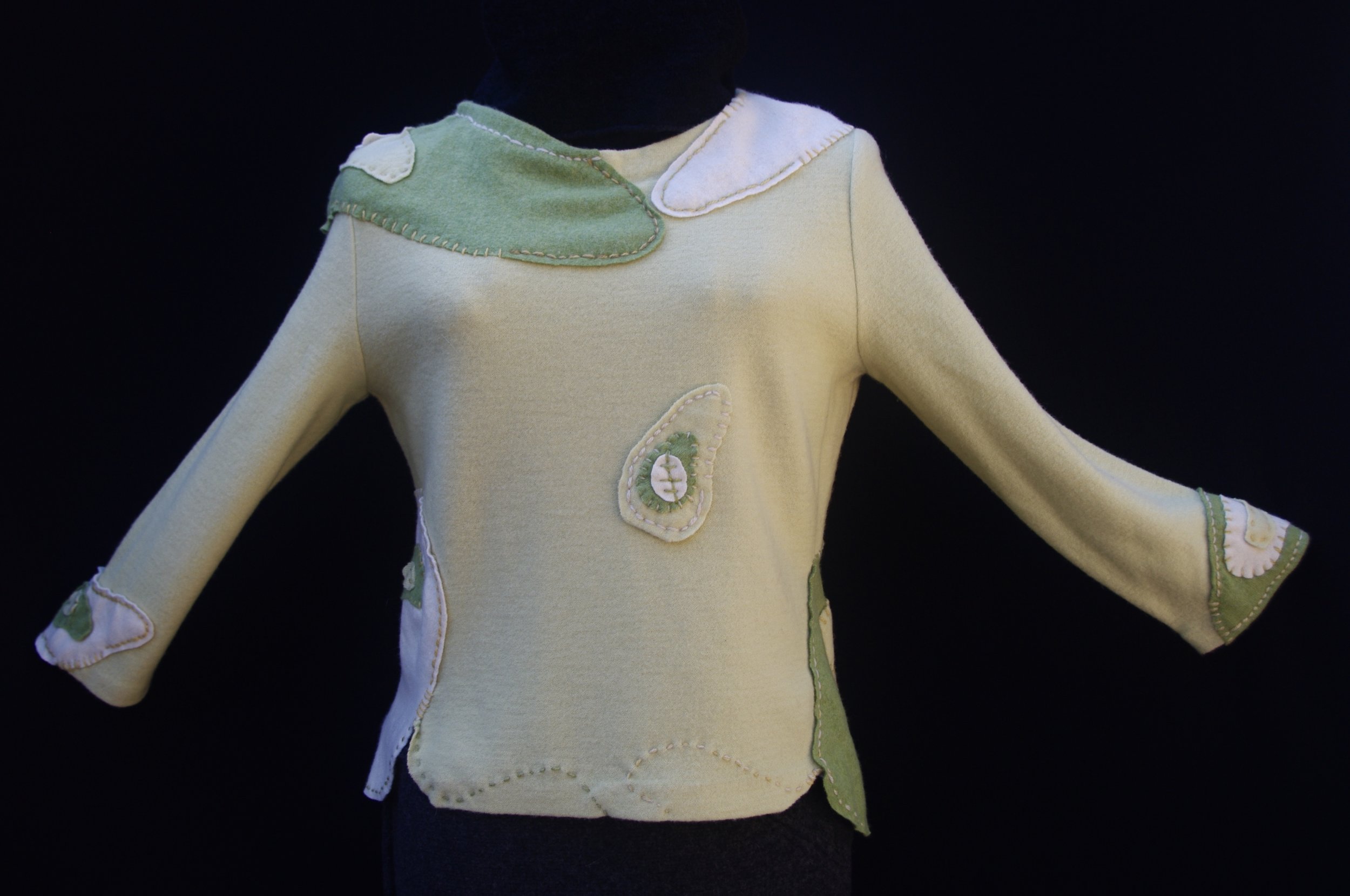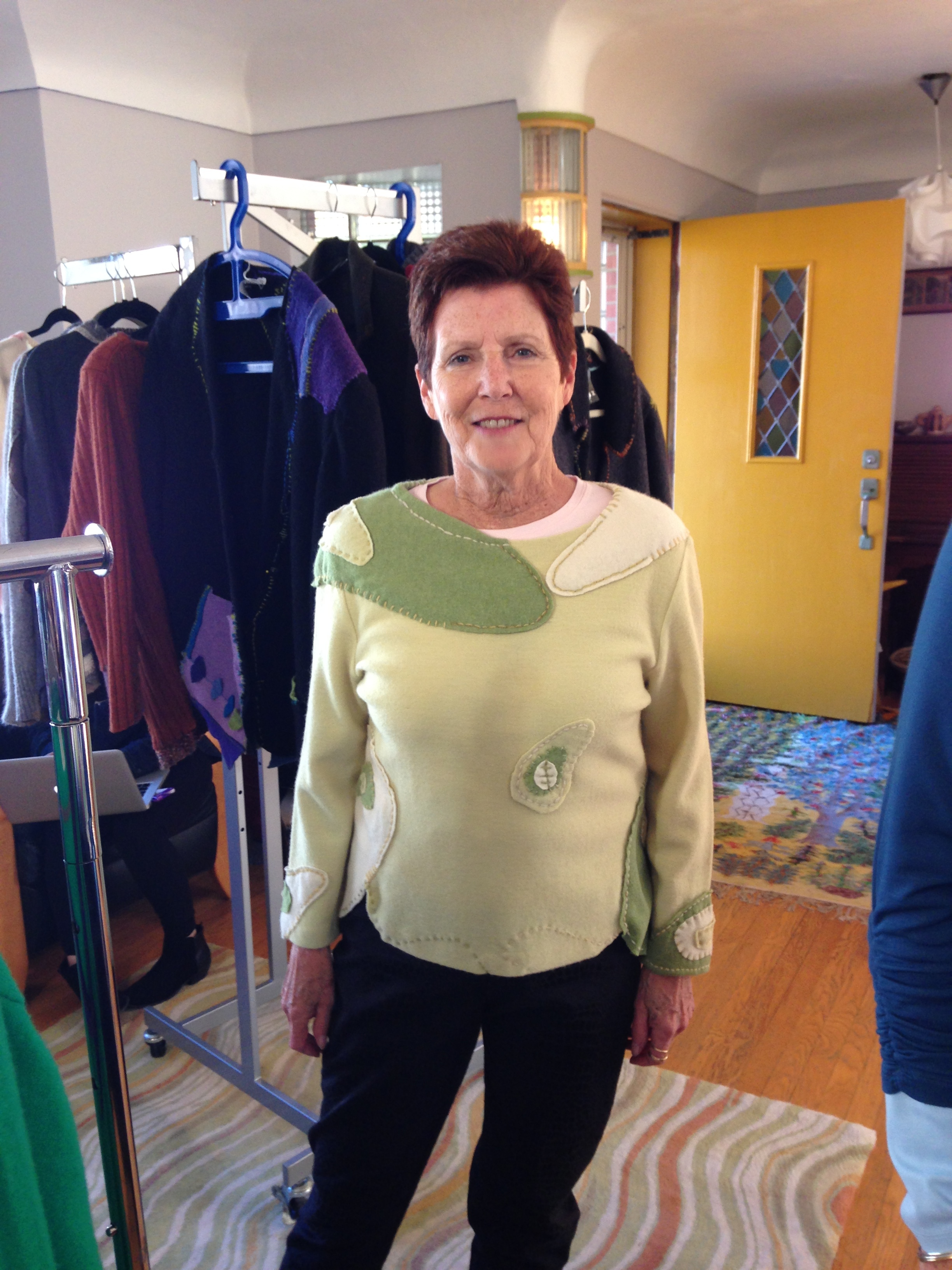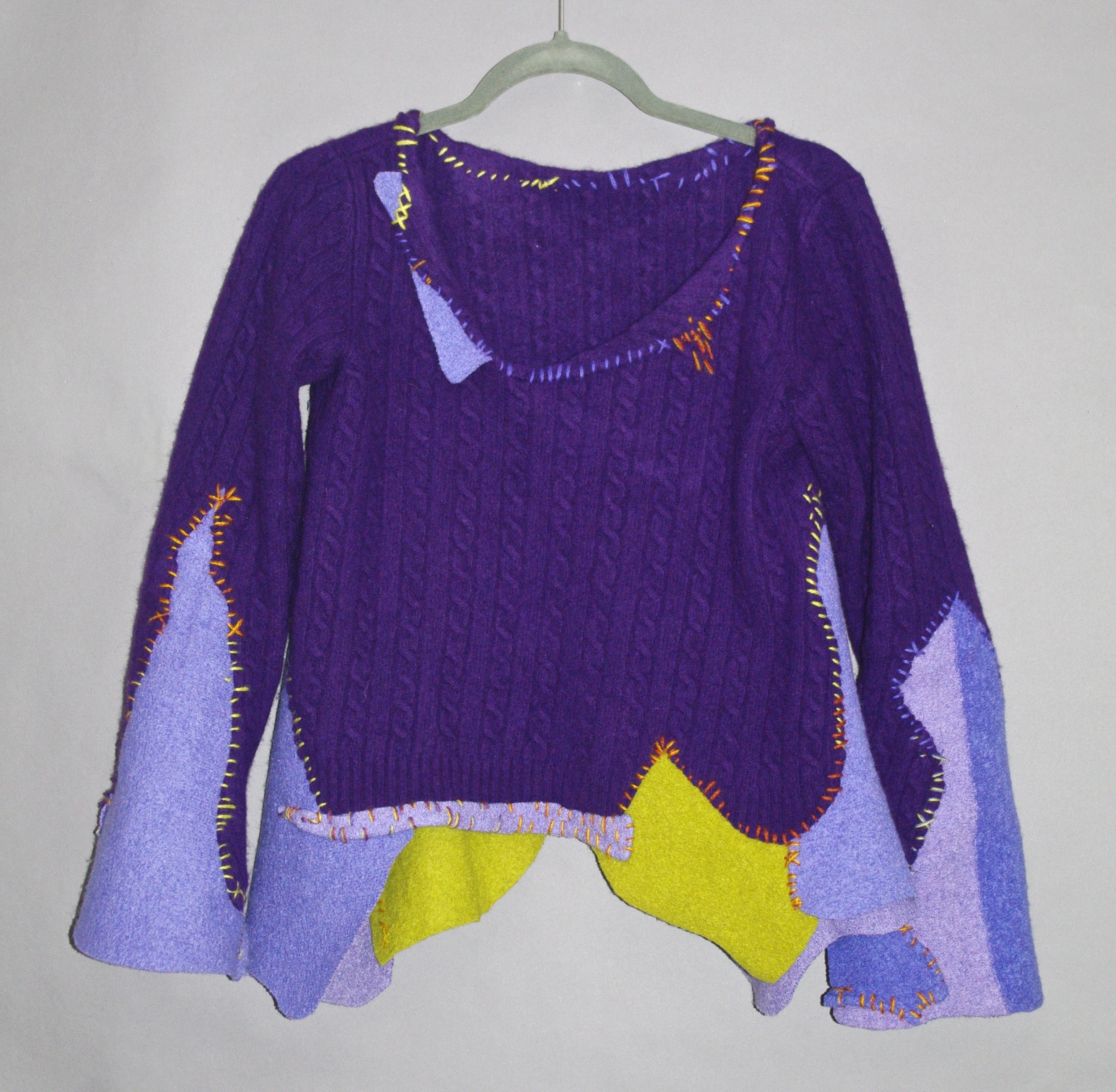 Repurposed, felted bracelets
Each of these soft bracelets is made from pieces of upcycled wool or cashmere.
S-L
$25-$35 each
Felted Wool Jacket
This soft and beautiful color combination is perfect for any occasion.
Upcycled and hand altered, it is easy to wear any time of year.
Size L
SOLD
Women in Motion workshop
United ~ with their Baer Designs, felted bracelets.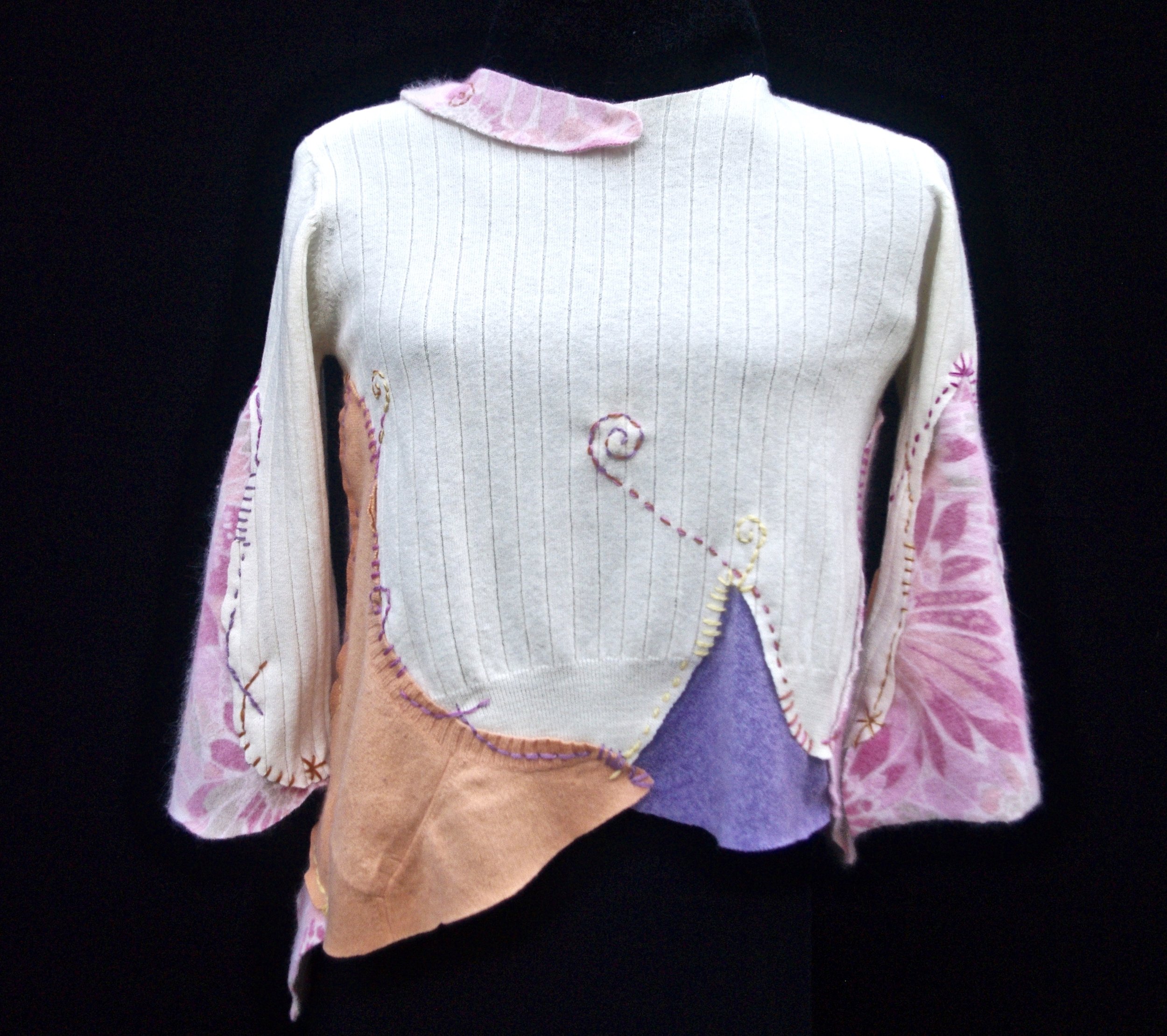 Upcycled, winter white sweater
Handstitched and altered sweater. Lightweight wool and cashmere; comfy and cool.
Size M
$225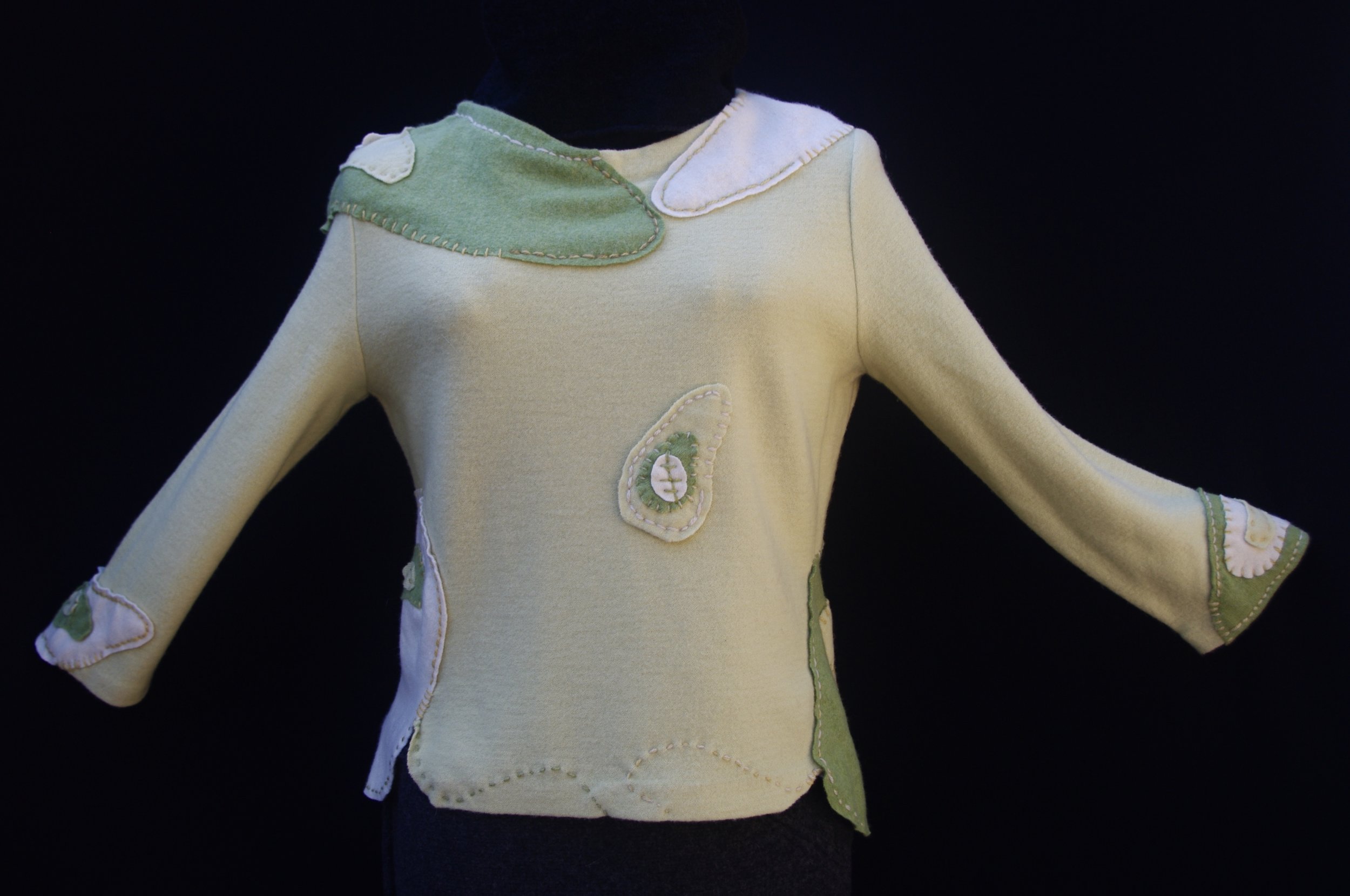 Topo sweater of upcycled, felted wool.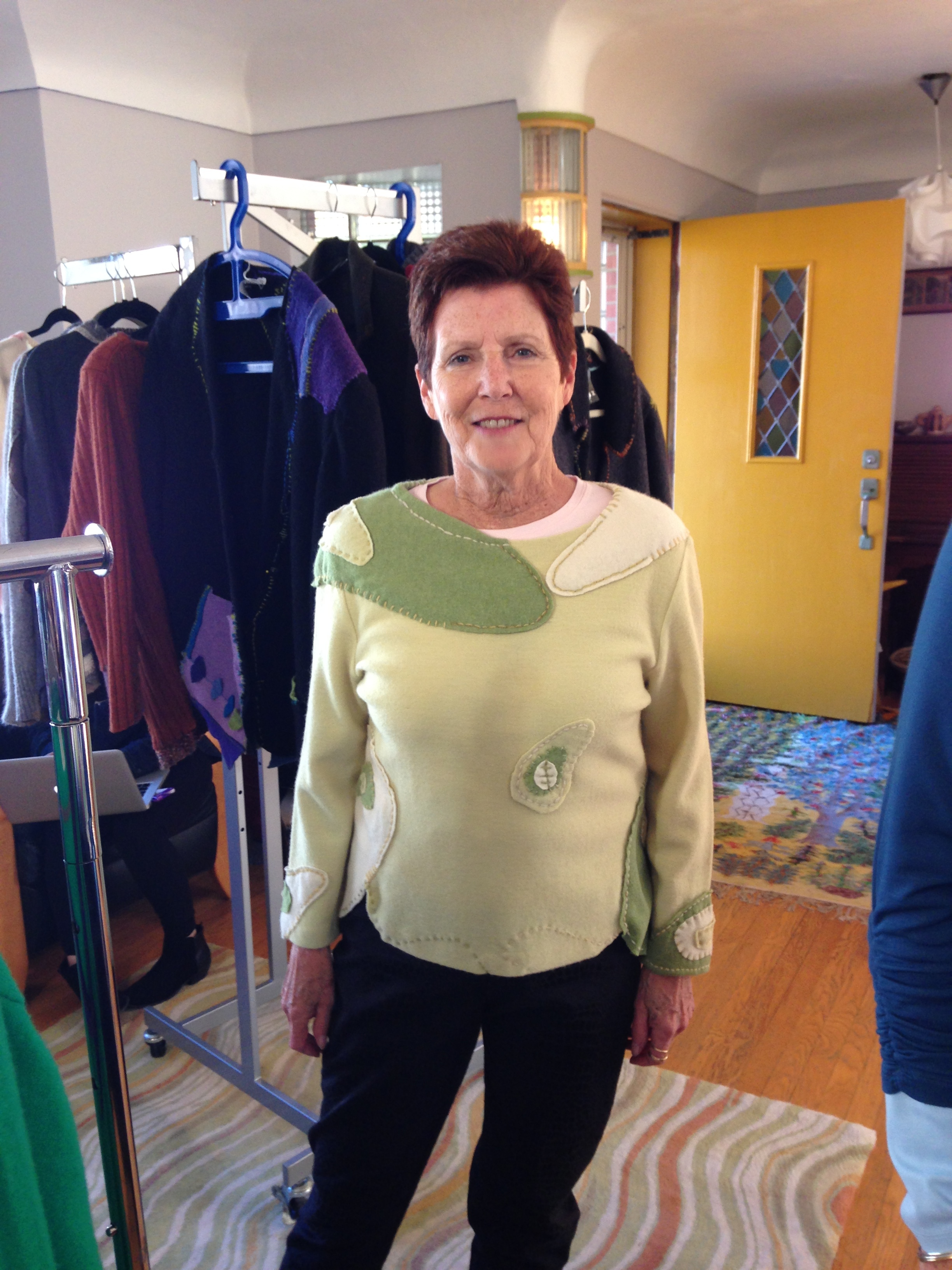 Fitted jacket with hand stitched appliqué.
Felted wool jacket with applied wool shapes and hand stitching. Great for work or play!
Size S
$200
Bright, cashmere oversweater
Bright and cozy, this cashemere sweater will be your warm and festive go to in the Fall & Winter
Size: S/M
$150
Felted jacket of thick wool
Hand stitched and altered, this heavy duty jacket opens in front for a fast and comfortable wearablility AND it will keep you super warm....almost like a coat.
Size M/L
$185
Long, olive green Jacket
This multi-colored jacket has hand sewn surface shapes and inserted wool pieces. The back is long to cover the posterior area somewhat.
Size M
$200
Long, olive green jacket...Back view
Back view of Jacket. Hand stitched of felted wool. Warm adn comfortable. Good for in the office or at play.
Size M
$200
Check it out vest
Hand altered and sewn, this vest is comfortable and lightweight. It is a unique combination of cashmere and alpaca.
Size S
$100
Upcycled, felted soft wool scarf
One of a kind scarves made of soft cashmere and 100% Merino wool.
$55-$70
Poncho of felted cashmere
Upcycled sweater of felted wool.
Striking, orange pullover made of upcycled sweaters.
SIZE S-M
$185
Handstitched poncho of upcycled cashmere.
Upcycled Winter Wooly
Wear this Upcycled sweater as an outer layer in winter. Felted Icelandic wool and 100% wool make this your go to "jacket" in winter.
Size M
$255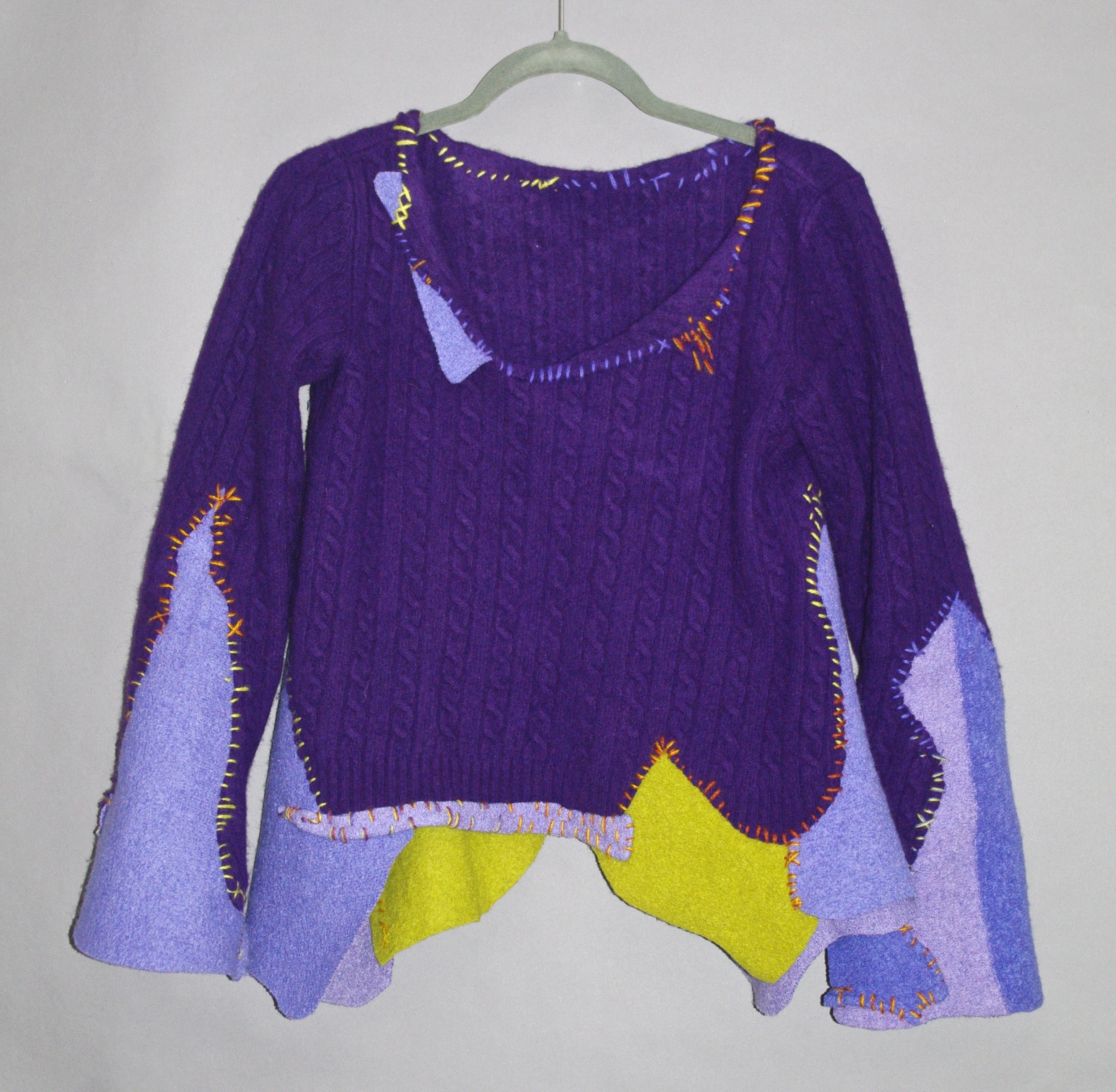 Sweater of Purples
Felted wool pullover with additional sections made from repurposed sweaters. Longer in the back and arms.
Size M
SOLD
Upcycled, Wool Sweater
This handsewn sweater will keep you warm as an overcoat in Fall. Made from repurposed, felted wool.
Size L
$195