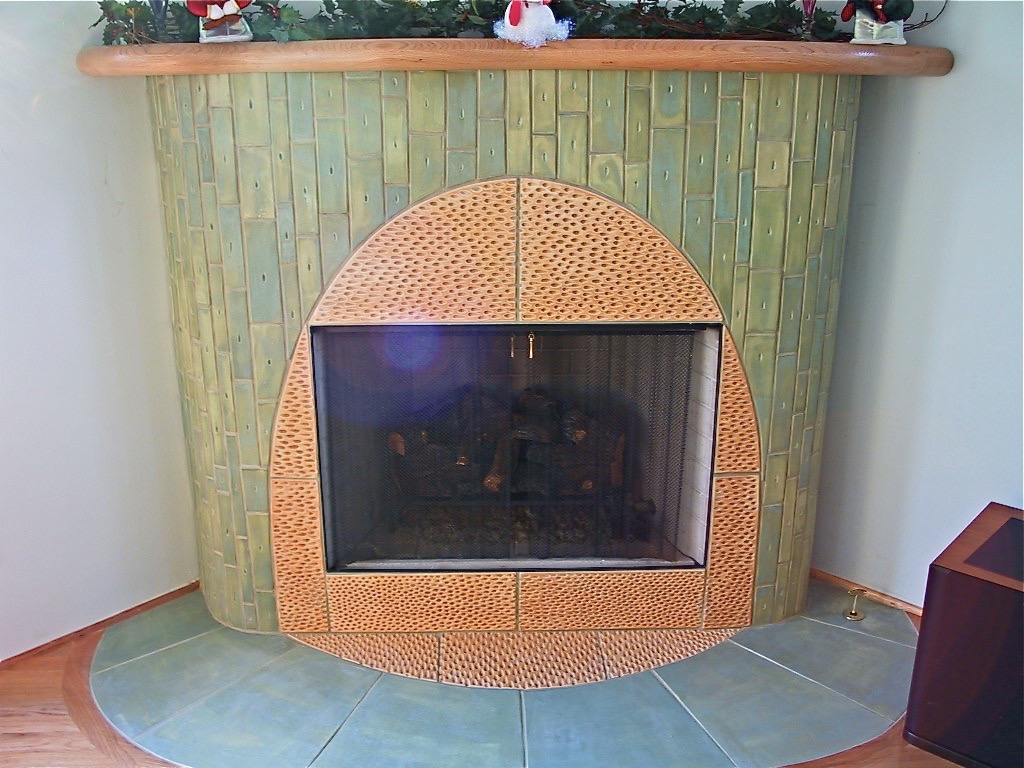 NATURE
This is an 8' X 4' mosaic mural made from recycled and reused ceramics. Call me if you need something like this in your life!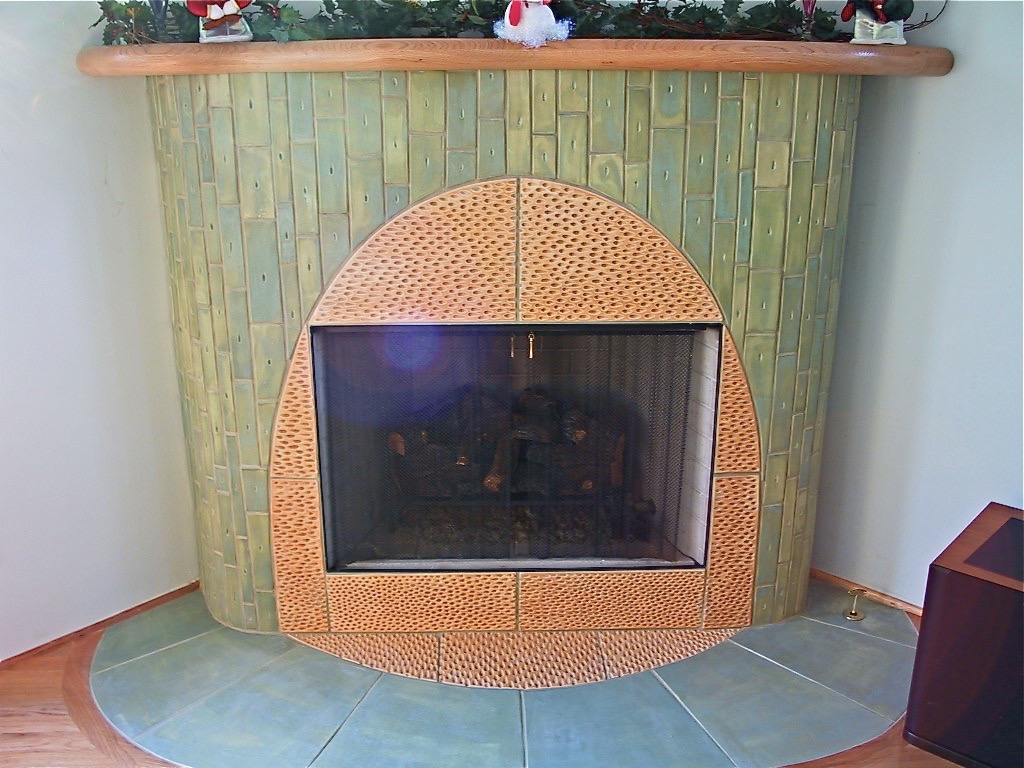 Corner fireplace
Custom made fireplace and hearth.
Backsplash
Doesn't this liven up this beautiful kitchen? Need one? Give me a call or email.
My own kitchen backsplash
We designed the whole kitchen ourselves to highlight the backsplash,
It has Bioglass island of recycled window pane glass, Plyboo cabinets of bamboo plywood and Paperstone countertops made of layers of compressed, recycled paper.
It is as "green" as we could make it.